Roll over image to zoom in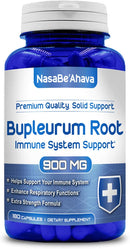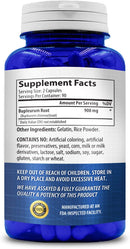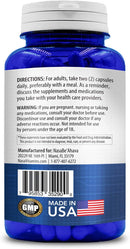 Description
Bupleurum Root is a herb commonly used in traditional Chinese medicine. Some of the potential benefits of taking Bupleurum Root supplements include:

Liver health: Bupleurum Root is believed to have a beneficial effect on liver health, potentially reducing inflammation and improving liver function.
Anti-inflammatory properties: Bupleurum Root has anti-inflammatory properties and may help reduce inflammation in the body, potentially alleviating symptoms associated with conditions like arthritis and allergies.
Immune system support: Bupleurum Root is believed to support immune system function, potentially reducing the risk of infection and illness.
Mood regulation: Bupleurum Root is sometimes used as a natural remedy for anxiety and depression, as it is believed to have a calming effect on the nervous system.
Menstrual health: Bupleurum Root may help regulate the menstrual cycle and reduce symptoms associated with premenstrual syndrome (PMS).
Overall, taking Bupleurum Root supplements may provide a range of potential health benefits. However, it's important to talk to a healthcare provider before adding Bupleurum Root supplements to your routine, particularly if you have any pre-existing health conditions or are taking medication.