Roll over image to zoom in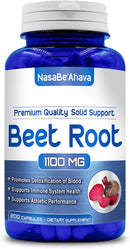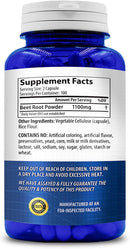 Description
Beet root powder is a rich source of dietary nitrates, which are converted into nitric oxide in the body.
Nitric oxide helps to dilate blood vessels, improving blood flow and lowering blood pressure.
Improved blood flow and lower blood pressure can benefit athletes and those with cardiovascular or circulatory issues.
Beet root powder is also a good source of antioxidants, vitamins, and minerals.
These nutrients can help support overall health and wellbeing, including boosting the immune system and reducing inflammation.
Beet root powder supplements may provide a range of health benefits, including improved athletic performance, better cardiovascular health, and increased nutrient intake.
It is important to talk to a healthcare provider before adding beet root powder to your routine.