Roll over image to zoom in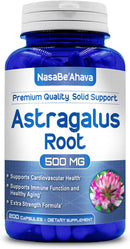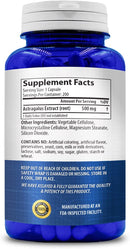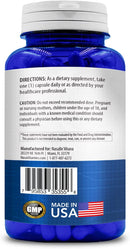 Description
Astragalus is a herb that has been used for centuries in traditional Chinese medicine for its potential health benefits. Some of the potential benefits of taking Astragalus supplements include:

Enhanced immune function: Astragalus has been shown to enhance immune function by increasing the production of white blood cells, which can help protect against infections and other diseases.
Reduced inflammation: Astragalus has anti-inflammatory properties and may help reduce chronic inflammation in the body, which is associated with many chronic diseases.
Improved heart health: Astragalus may help improve heart health by reducing blood pressure, improving cholesterol levels, and reducing the risk of blood clots.
Anti-aging effects: Astragalus has antioxidant properties and may help protect against oxidative stress, which is a key factor in the aging process.
Improved digestion: Astragalus may help improve digestion by promoting the growth of beneficial gut bacteria and reducing inflammation in the gut.
Overall, taking Astragalus supplements may provide a range of potential health benefits. However, it's important to talk to a healthcare provider before adding Astragalus supplements to your routine, particularly if you have any pre-existing health conditions or are taking medication.